Indian Handloom Sarees You Will Fall In Love With
My Art Basket
Pure Cotton Jamdani is a type of fine muslin textile with intricate patterns that has been produced for centuries in South Rupshi, Narayanganj district on the bank of the Shitalakhwa river, which was part of Bengal and eventually became Bangladesh after the Partition of Bengal. The Mughal emperors historically patronized its production, but British colonialism led to the decline of the Bengali jamdani and muslin industries due to policies that favored industrially manufactured textiles. Recently, there has been a revival of jamdani production in Bangladesh, where it is typically woven using a mixture of cotton and gold thread. In 2013, the traditional art of weaving jamdani was declared a UNESCO Intangible Cultural Heritage of Humanity.
Muslin Jamdani is a precious fabric that was imported from Dhaka, Bangladesh (then in Bengal), nearly 200 years ago. Made via an elaborate, 16-step process with a rare cotton that only grew along the banks of the holy Meghna river, it was considered one of the great treasures of the age. It had a truly global patronage, stretching back thousands of years – deemed worthy of clothing statues of goddesses in ancient Greece, countless emperors from distant lands, and generations of local Mughal royalty. Dhaka muslin had a dedicated fanbase that included the French queen Marie Antoinette, the French empress Joséphine Bonaparte and Jane Austen. However, by the early 20th century, it had disappeared from every corner of the globe, with the only surviving examples stashed safely in valuable private collections and museums. The convoluted technique for making it was forgotten, and the only type of cotton that could be used, Gossypium arboreum var. neglecta – locally known as Phuti karpas – abruptly went extinct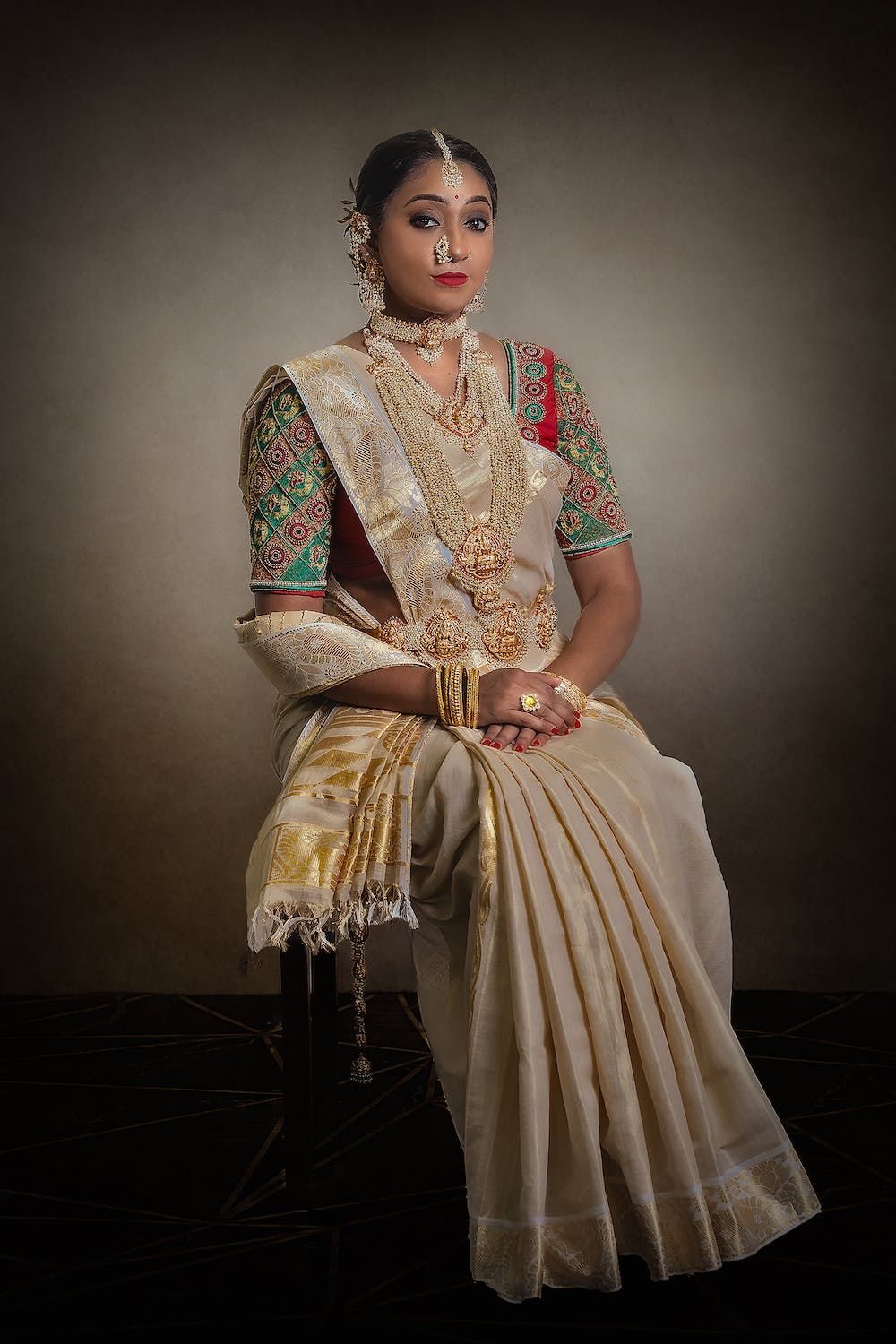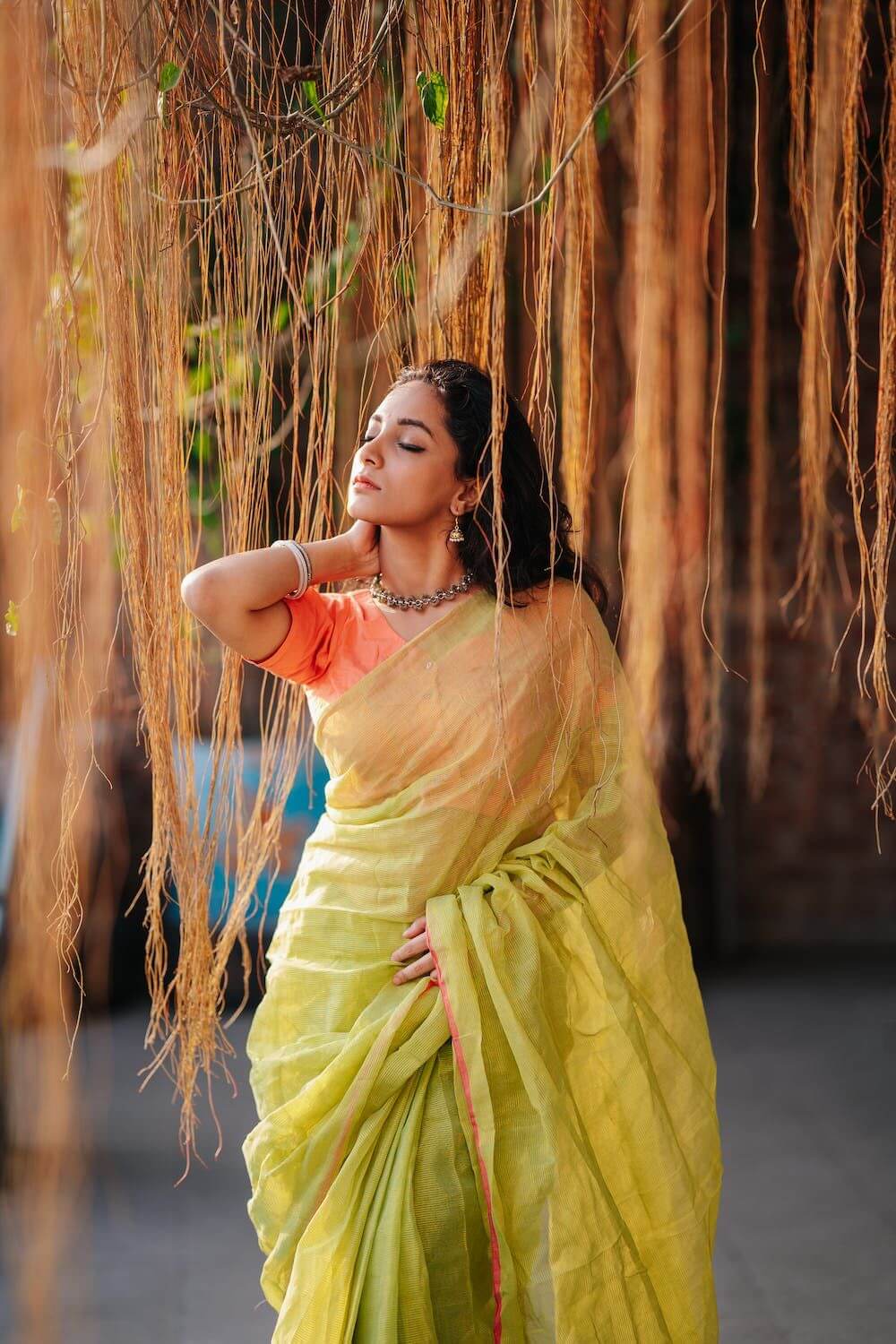 Khadi is a hand-spun and woven natural fiber cloth that was promoted by Mahatma Gandhi as a symbol of self-sufficiency during the freedom struggle of the Indian subcontinent. The term is used throughout India, Pakistan, and Bangladesh, and the first piece of the hand-woven cloth was manufactured in the Sabarmati Ashram during 1917-18. Khadi is made from cotton, but it may also include silk or wool, which are all spun into yarn on a charkha. It is a versatile fabric that remains cool in summer and warm in winter. To improve its appearance, khadi is sometimes starched to give it a stiffer feel. It is widely accepted in various fashion circles and is used to make popular dresses such as dhoti, kurta, and handloom saris.
Chanderi is a type of sari that originated between the 2nd and 7th centuries in the Chanderi region, which is situated on the boundary of two cultural regions of the state, Malwa and Bundelkhand. The Chanderi sari tradition began in the 13th century, and it is made using a combination of silk and cotton. The people of the Vindhyachal Ranges have a wide range of weaving traditions, and in the 11th century, the trade locations Malwa, Medwa, central India, and south Gujarat increased the region's importance. Gajam Anjaiah, an Indian master handloom designer, is known for his innovation and development of tie-dye handloom products along with the Telia Rumal technique of weaving products based on the Ikat process.